Building User-Friendly Dapps at ETHDenver 2019: Is There an Easy Button?
Matt Cutler
January 25, 2019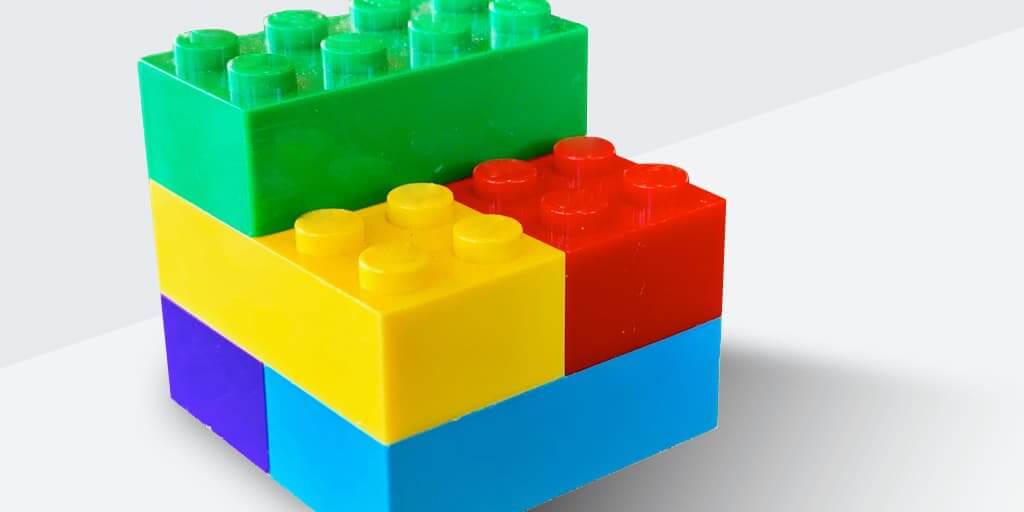 Are you getting excited to get BUIDLing at ETHDenver 2019? We are. Because the Blocknative journey all started at ETHDenver 2018. Last year, Blocknative co-founder Ryan Angilly was there and only two words can express how he felt by the end: fired up.
Ryan started experimenting and shared his enthusiasm with me and longtime friend and business partner Niel Robertson. We soon came to appreciate the vibrancy of the community — and the game-changing potential of Ethereum. But we struggled with the learning curve. And we realized that countless other technical folks just like us were challenged to get comfortable with fundamental blockchain concepts and capabilities.
After a few fits and starts, we set out to help make decentralized applications more usable, more accessible, and more relatable. And together, we created Blocknative Assist — an embeddable javascript component that improves Dapp usability in minutes.
Now we're excited to take things full circle and introduce Assist.js to the builder community at ETHDenver 2019.
What Does Blocknative Assist Do?
Assist.js helps Dapp development teams onboard their users and enable them to transact with clarity and confidence. It does so by identifying clear actions for end-users to take while helping them avoid common pitfalls. For teams building Dapps at ETHDenver 2019, Assist.js will:
Recognize if the user's current browser supports Ethereum transactions via MetaMask.
Detect if MetaMask needs to be installed, unlocked, and/or switched to a different network.
Provide a simple, lightweight UI that guides users through the actions they need to take to transact with your Dapp – and verifies their progress along the way.
Surface real-time notifications that clearly describe in-flight transactions, including alerting for common errors like insufficient balance and duplicate transactions.
Generate baseline performance reports that show you and your team which aspects of your Dapp UX are working smoothly, and which could use further attention.
How Does Blocknative Assist Work?
You can integrate Assist.js with your Dapp by installing just a few lines of code — letting you spend more time building and less time wrestling with usability issues. And in order to make things as modular and flexible as possible, the underlying platform is partitioned into four primary capabilities: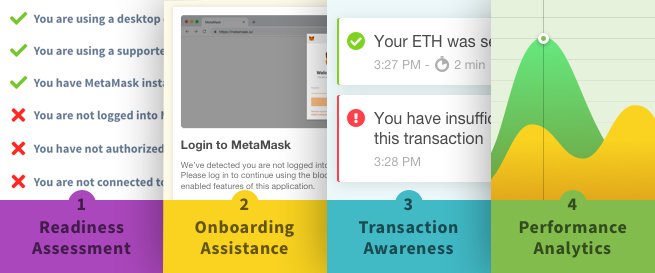 Readiness Assessment: to programmatically detect, in real-time, each user's technical readiness to engage with your Dapp.
Onboarding Assistance: to provide an out-of-box, componentized UI that guides users through the actions they need to take to be ready to use your Dapp.
Transaction Awareness: to give onboarded users real-time feedback on their in-flight transactions, including handling common pitfalls and errors
Performance Analytics: to create baseline visibility into both the 'transaction readiness' and the 'transaction experience' of your Dapp.
Once you get started, you can choose to leverage as many of these capabilities into your Dapp as you like.
Want to Start Getting Familiar with Assist.js?
If you're interested in further exploring our platform, you can go hands-on with our prototype demo Dapp and/or check out our public Assist.js GitHub repo. At ETHDenver, attendees will be able to create an account on our website to get a unique access key, review the documentation, download code, and more. Note that we'll be sharing more about our ETHDenver bounties – and publishing the associated repos – in the days leading up to the event.
Is Assist.js really the Easy Button for Dapp usability? Put it through its paces and let us know your impressions. We'd like to think it represents a step in the right direction — and one that provides tangible benefits to Dapps teams and their end-users alike.
See you there!
If you haven't applied to ETHDenver, be sure to do so before January 31st. We look forward to meeting you, learning from you, and moving the state-of-the-art in blockchain usability forward. Together.