IN-LINE TRANSACTION EVENTS MADE EASY
Deliver real-time notifications to your users.
With built-in support for Speed-Ups and Cancels, Blocknative Notify is trusted by over 200 crypto-applications to help users transact with confidence. Notify is easy to integrate and quick to customize.
Powered by our Mempool API.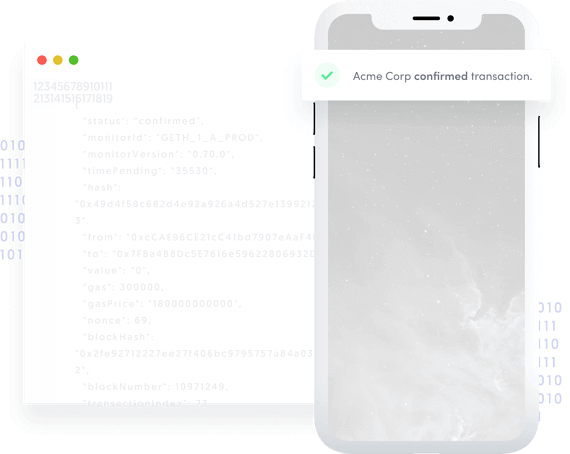 "Blocknative makes it easy for Synthetix to keep our users up-to-date about their transaction progress — especially replacement transactions. Both the Notify and Onboard.js front-end libraries are easy to work with and have scaled to support our user base."
Clément Balestrat
Technical Lead, Synthetix
"
Every decentralized application I build needs to notify the user about transactions. Blocknative's Notify gives me this functionality out of the box and it even works on xDAI. I recommend it to developers because it will save them a lot of time and that's why it is included in my developer template scaffold-eth by default
."
A customizable notification framework.
Notify is the easiest way for developers to integrate real-time transaction notifications into their application. Blocknative's unmatched mempool infrastructure makes it quick to get started and easy to customize to your needs.
Style to match your brand.
Modify the CSS to match your brand's fonts, color palette, and more.
Create custom notifications.
Customize the built-in notifications with links and images and even add your own notifications.


Localize to your language.
With i18n built-in, add languages to match your application and users.
Unrivaled transaction transparency.
Provide your end-users with 1-click access to their transaction on Etherscan, Alethio, or your explorer of choice.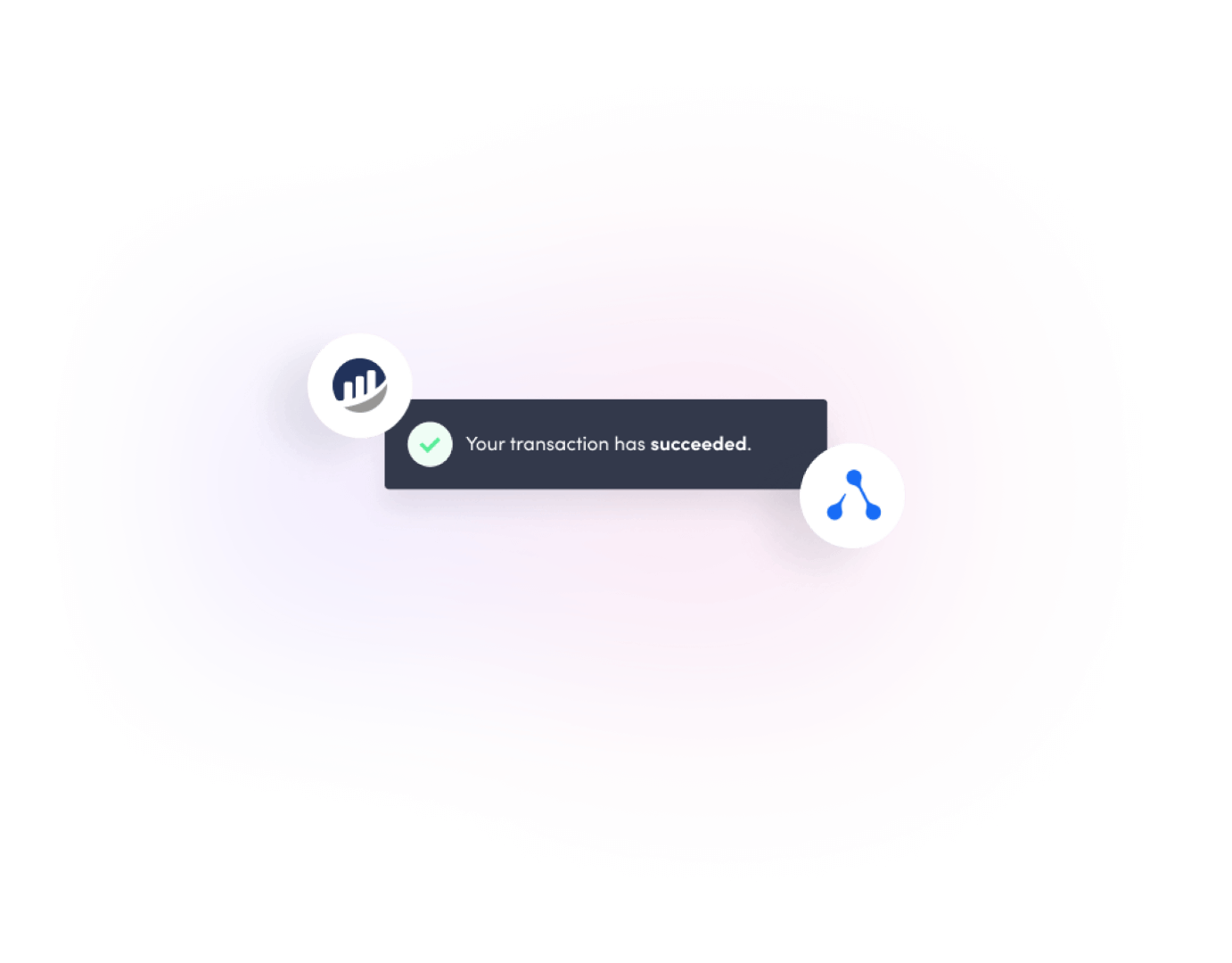 Seamless desktop & mobile support.
Notify works on every device, so you can keep your users up-to-date, whether they're using a desktop or phone.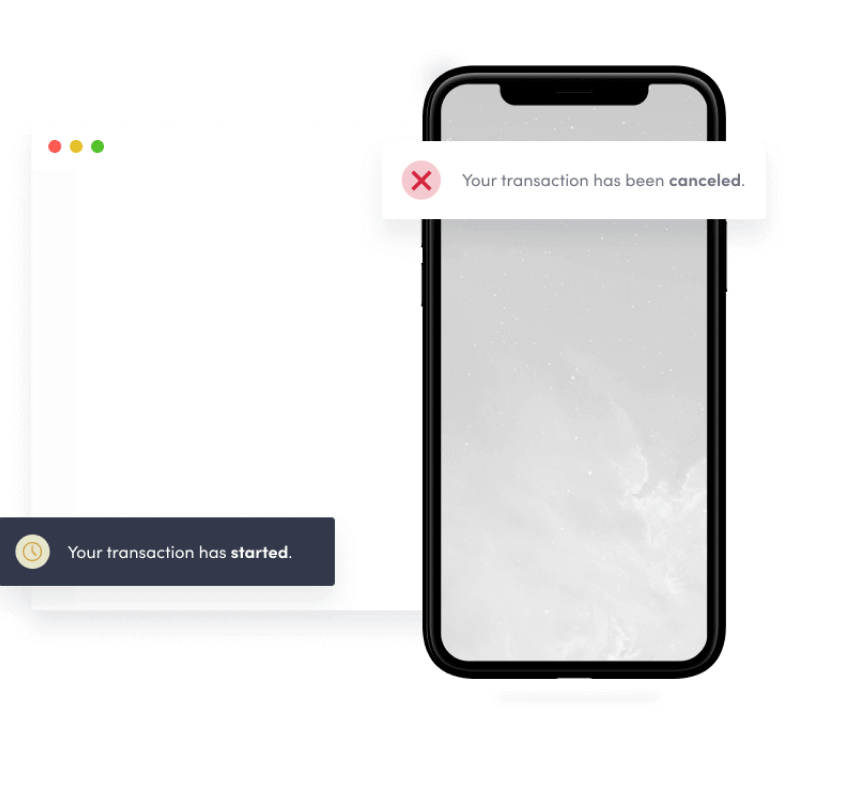 Connect with us. Build with us.
We love to connect with teams who are building with Blocknative. Tell us about your team and what you would like to learn.
"Ignorance may be bliss but knowledge is the key to thriving in this fast-moving, financially-incentivized industry."