The Merge: Will You Survive, Thrive or Get Left Behind?
The Ethereum mainnet will soon merge with the beacon chain and transition to proof of stake – marking one of the most ambitious software upgrades in crypto's history. On Thursday, August 25, 2022 12:00 PM ET, @mcutler joined @tayvano for a discussion moderated by @DeFi_Dad on staking, MEV, and the future of Web3 in a post-Merge world. Watch this webinar to learn what The Merge means for users, wallets, gas prices, and more.
Sponsored by Blocknative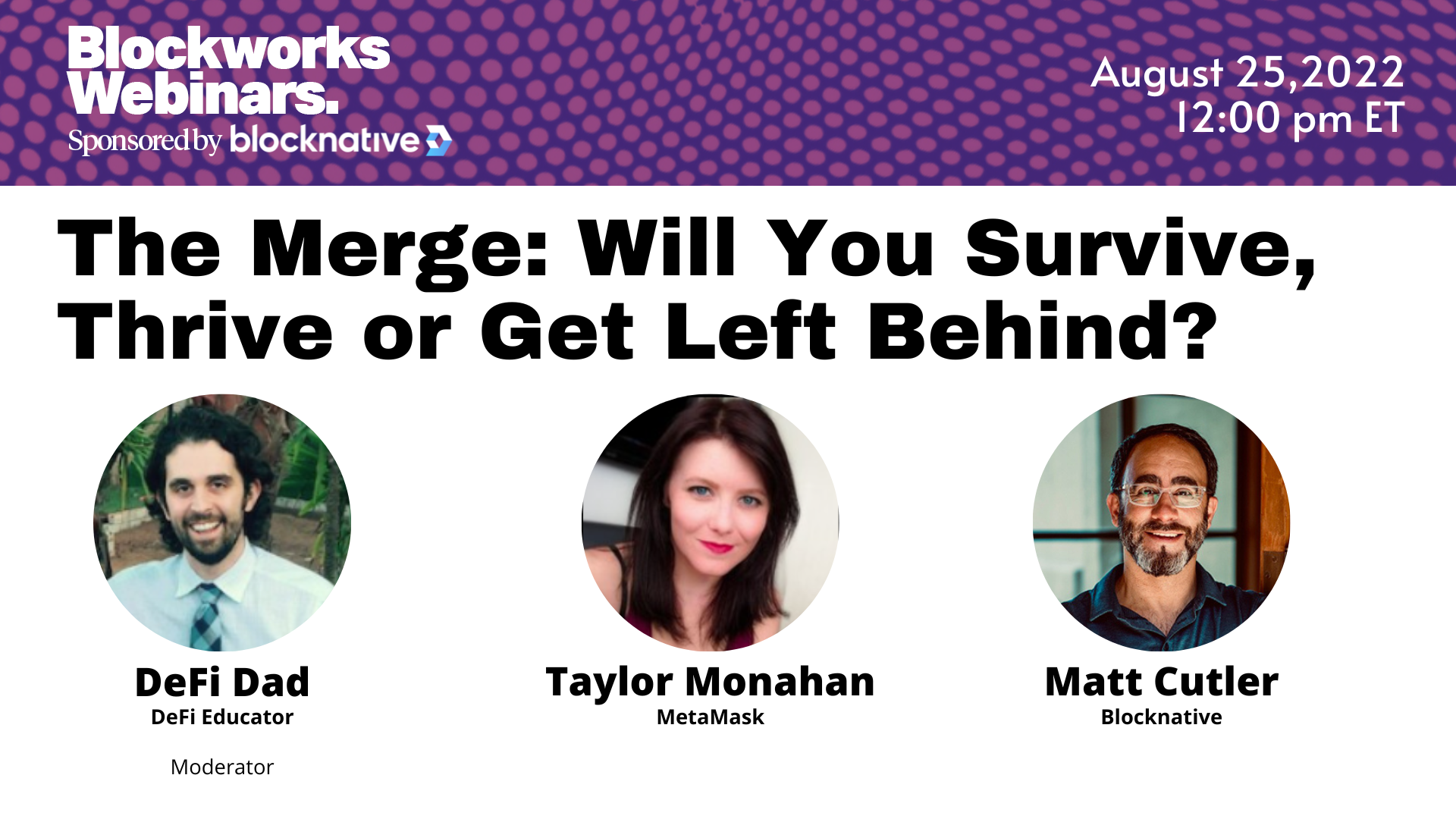 Complete the form below to view this exclusive webinar recording.
Join the hundreds of projects that trust Blocknative