Our Brand
Blocknative
Styleguide
Blocknative recently updated our branding to better reflect our vision. If you are a partner or use our logo, please update your usage as described in the style guide.
Logo
The new Blocknative logo includes a new logo bug and customized typography that give the modern mark a strong and forward momentum.
Download logo files
Grayscale
Be sure to use the appropriate file type for the intended use. RGB files are best for electronic uses, while CMYK vector and spot Pantone files should be used for print. Vector files (SVG, EPS) should be used for print, swag, or in web uses where the logo will be scaled.
Do's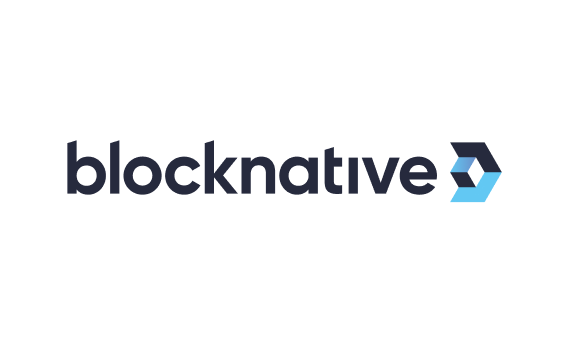 Ensure the logo has adequate breathing room on all sides.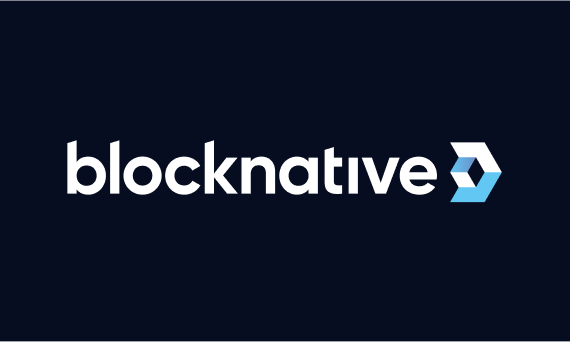 Use the reversed version on dark colored backgrounds.
Dont's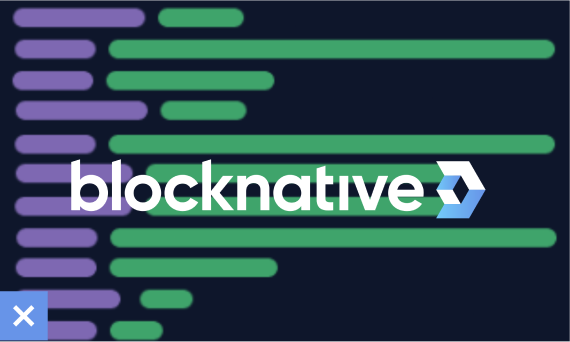 Do not place the logo on busy backgrounds or backgrounds that do not provide enough contrast.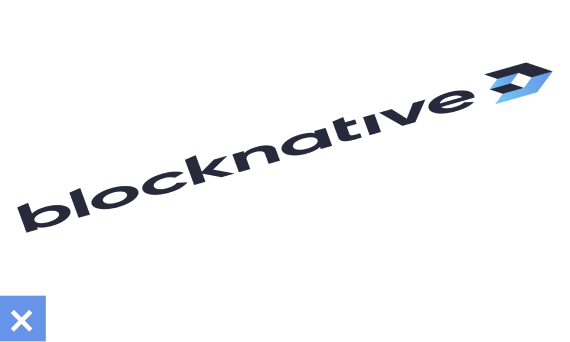 Do not skew rotate, stretch, or scale the logo disproportionately.
Color
The new Blocknative logo includes a new logo bug and customized typography that give the modern mark a strong and forward momentum.
Blue
Purple
Green
Red
Void
Neutral
Learn more about Blocknative
Explore the Blocknative blog to stay up to date with all that our team is up to.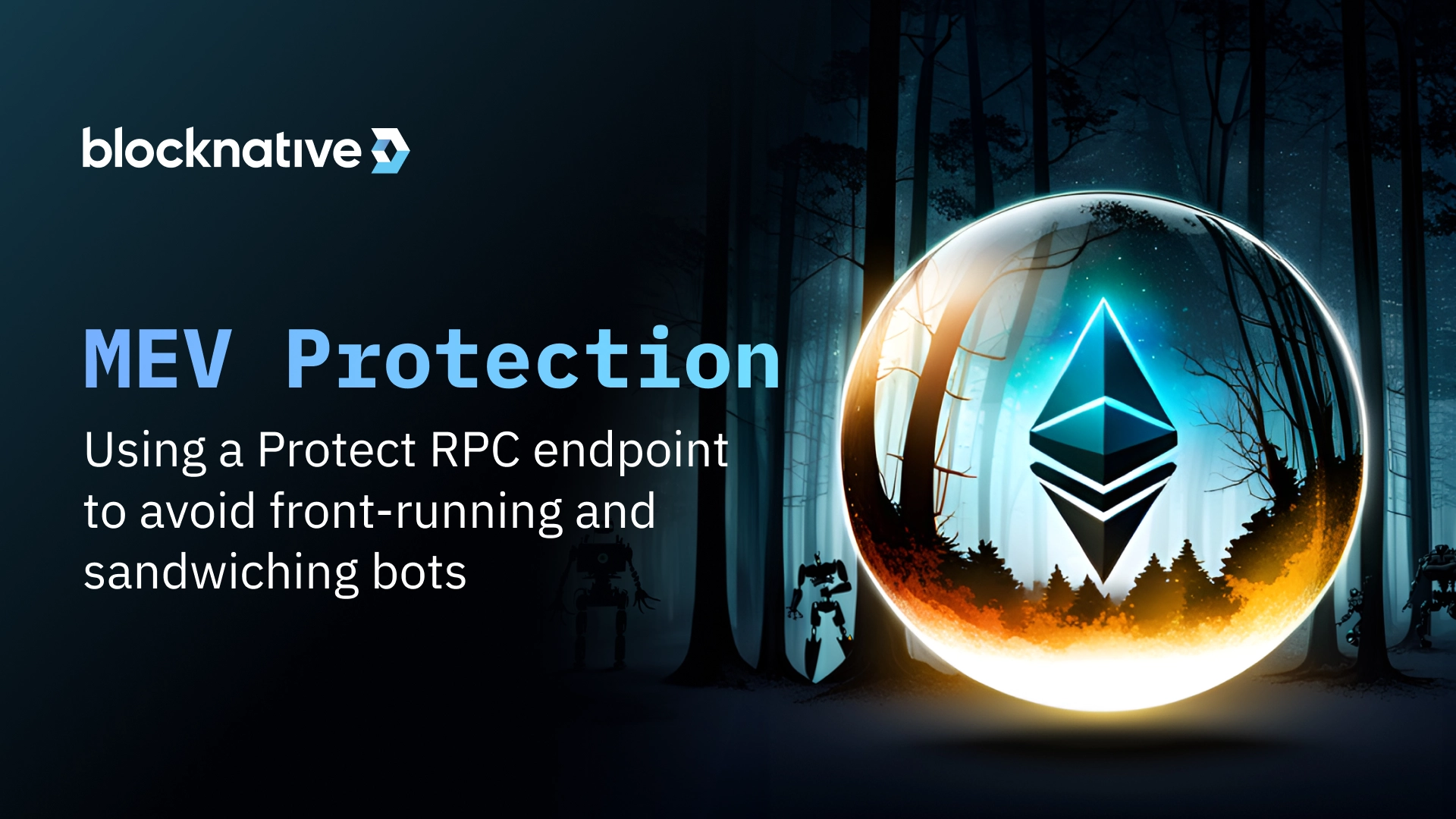 MEV
MEV Protection: How to avoid front-running and sandwiching bots
Listen to this post: In the world of DeFi, transaction anxiety is a genuine concern—particularly when it involves high-value transactions. Many traders have experienced the unsettling feeling of uncertainty as they await the settlement of their transactions. There's a hidden maze of complexity happening between the moments your transaction is sent to the mempool and when it settles on-chain that many people rarely think about.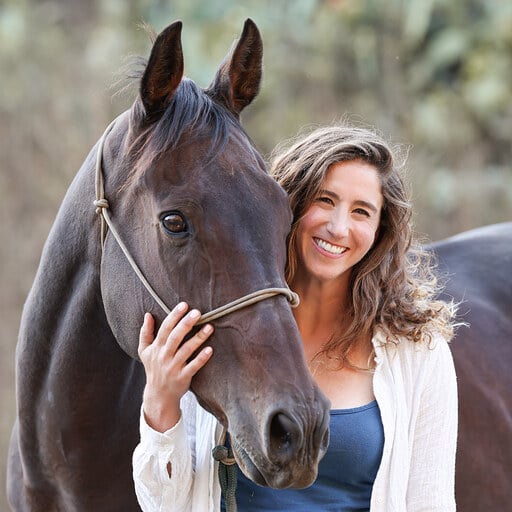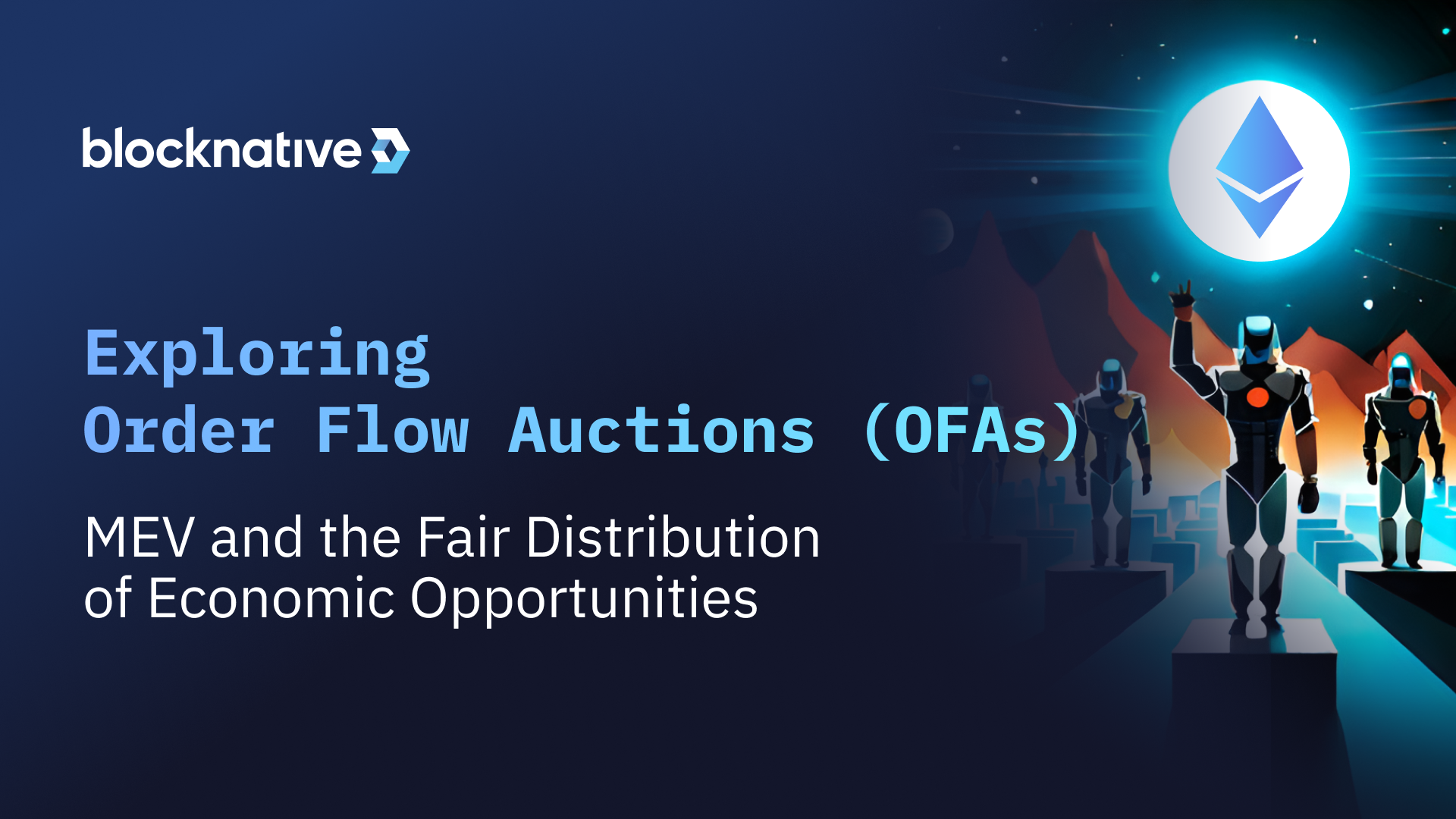 MEV
Exploring Order Flow Auctions (OFAs), MEV, and the Fair Distribution of Economic Opportunities
Listen to this post: Order Flow Auctions (OFAs) are quickly gaining popularity in the Ethereum ecosystem. These systems are designed to help end users benefit from the economic opportunities their transactions create for others in MEV (Maximal Extractable Value) extraction. But how do we fairly distribute these opportunities among MEV searchers, end users, and block proposers? This blog will examine what exactly Order Flow Auctions are, why they matter, and what fair distribution of economic opportunities may look like.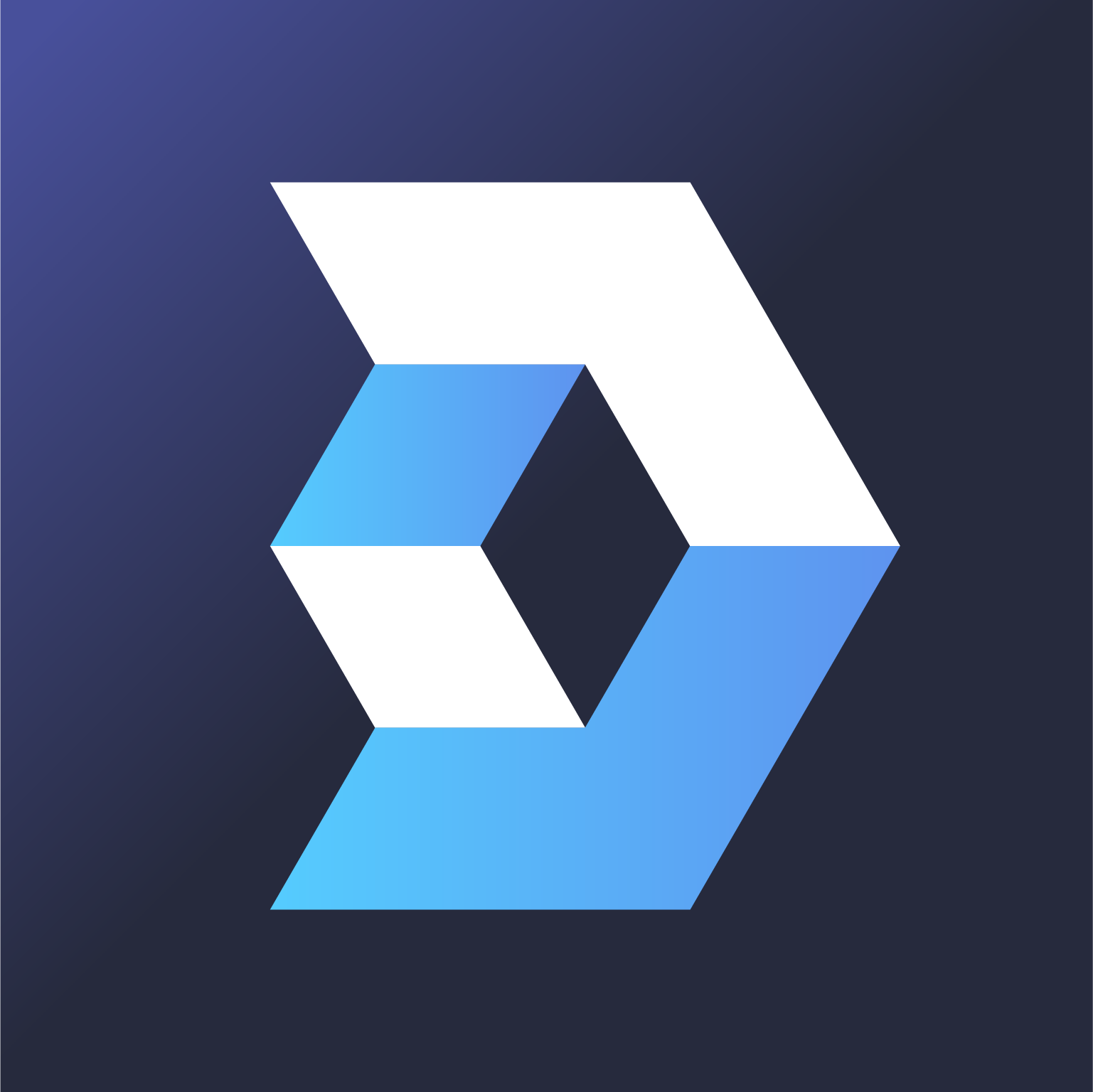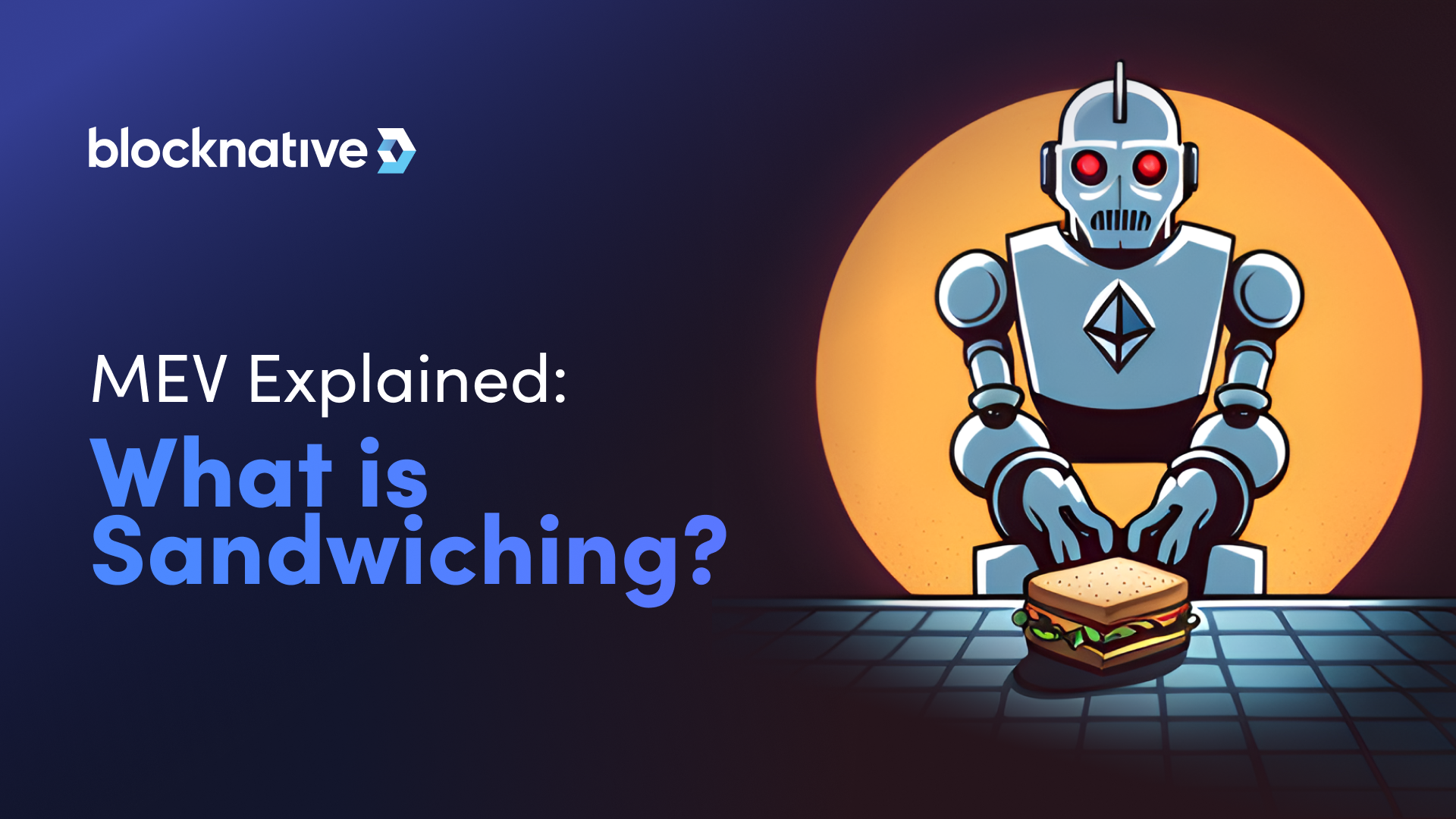 MEV
What is MEV Sandwiching?
Listen to this post: Sandwiching represents a single category under the overarching classification of Maximal Extracted Value (MEV)—the value derived from transaction inclusion and ordering. This value is not only lucrative for the MEV searcher, but also for the validators that receive the bulk of the transaction fees, the block builders that include the searcher's transactions to create more profitable blocks, and the protocols that benefit from arbitrage trading that keeps prices relatively consistent across DeFi.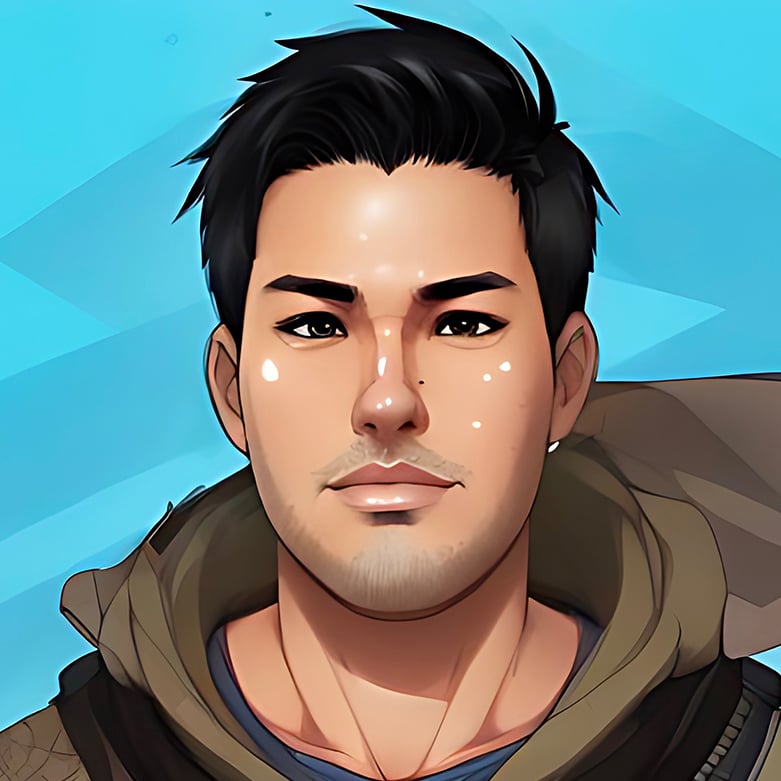 Connect with us. Build with us.
"After first building our own infrastructure, we appreciate that mempool management is a difficult, expensive problem to solve at scale. That's why we partner with Blocknative to power the transaction notifications in our next-generation wallet."