Blocknative Bounties at ETHDenver: Make Your Dapp User-Friendly — and Fund Your Adventures While You're At It
Matt Cutler
February 13, 2019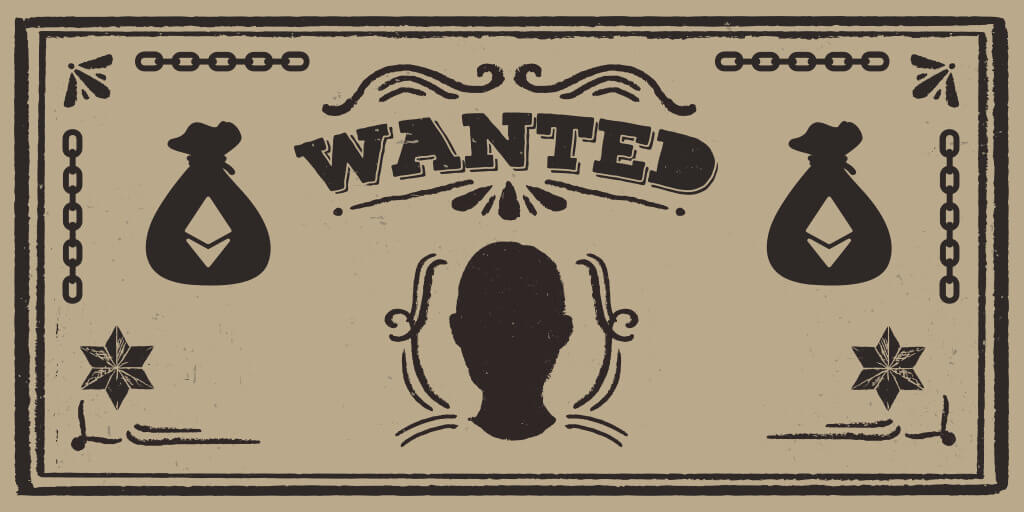 It's clear than new users need help navigating their blockchain journey. And they deserve it too.
Today, most blockchain experiences today are raw, rugged, and difficult to predict. These unknowns are unnerving, frustrating, and confusing for end-users. This erodes confidence, which unsurprisingly leads to low adoption rates and reduced growth for our industry at large.
This is why Blocknative is tackling the #1 challenge facing dapp developers today: onboarding new users with clarity and ease.
After working with end-users to understand their onboarding pain points, we built an embeddable javascript widget called Blocknative Assist that translates complex blockchain tech into simple, human terms. (Check out our explainer video and demo here.) Each component is designed to add clarity and boost confidence in every user interaction. Which means developers like you can spend more time building — and less time wrestling with baseline usability issues.
Now we want you to put our technology to the test. We're offering $5,000 of total bounties at this week's ETHDenver 2019 buidlathon. Take a look at our bounty descriptions below – you can submit your project(s) for as many as make sense. All the technical details are available here.
---
Blocknative Bounty 1 @ $2,000: The Most Interesting Dapp in the World.
Like the Dos Equis ad campaign, except for dapps. Your dapp is so novel, first time's the charm. So slick, the devil plays your advocate. Your dapp proves that great minds think alone, and that it only takes one to tango. And though Rome wasn't built in a day, your dapp probably could have arranged it.
It's the Most Interesting Dapp in the World (MIDW). And when you integrate everything that Blocknative Assist has to offer, you'll be providing your users with both a smooth onboarding experience and real-time transaction feedback. All with a minimum amount of implementation overhead. So show us how cleanly you can integrate Assist.js into your one-of-a kind dapp. The most interesting, most complete, most creative integration wins $2,000.
Blocknative Bounty 2 @ $1,000: Save More Time. Build More Stuff.
Imagine all the stuff you could build — and the time you'd get back — if you could focus 100% on what makes your dapp amazing, rather than working to get new users onboarded. With Blocknative, you can drop in a few lines of code and we'll upgrade the onboarding user experience for you. This frees up your time to focus on what you do best: building your core product. To win this bounty, simply embed Assist.js in your dapp and show us the interesting, productive, and unexpected things you did with all the time you got back. Best use of time saved with Blocknative wins $1,000.
Blocknative Bounty 3 @ $1,000: Lights, Camera, Action: Show Us How Fast You Can Integrate Blocknative.
Ready to record yourself writing code? We built Assist to be fast and easy to deploy, and now we want to see just how fast. Make a video of yourself installing Assist.js. Point out what we got right and what could be further streamlined. The fastest successful integration gets a thousand dollars. Fair warning, you might become a social media sensation when we feature some of these videos in future blog posts.
Blocknative Bounty 4 @ $1,000 : Expose Our Shortcomings and Win Big
We've worked hard to ensure that Assist.js handles as many edge cases as we could dream up, but we probably haven't anticipated everything. Record yourself as you integrate Assist.js and let us know where you struggled. The most challenging question, rocky integration experience, or bounty-worthy bug win a thousand bucks. Heads up that we may also use these videos in blog posts.
---
Excited to get building? Submit your bounty here.
Got questions about Blocknative at ETHDenver 2019?
Check out our workshop and panel. Join our Telegram group. Or better yet come say hello to our team at Booth 11. We'd love to meet you.