Podcast: Ethereum's Hidden Power Structure
Download the Browser Extension and Get Gas Price Alerts
Blocknative inspects every public-pending transaction and applies advanced machine learning models to deliver Web3's most accurate gas fee prediction.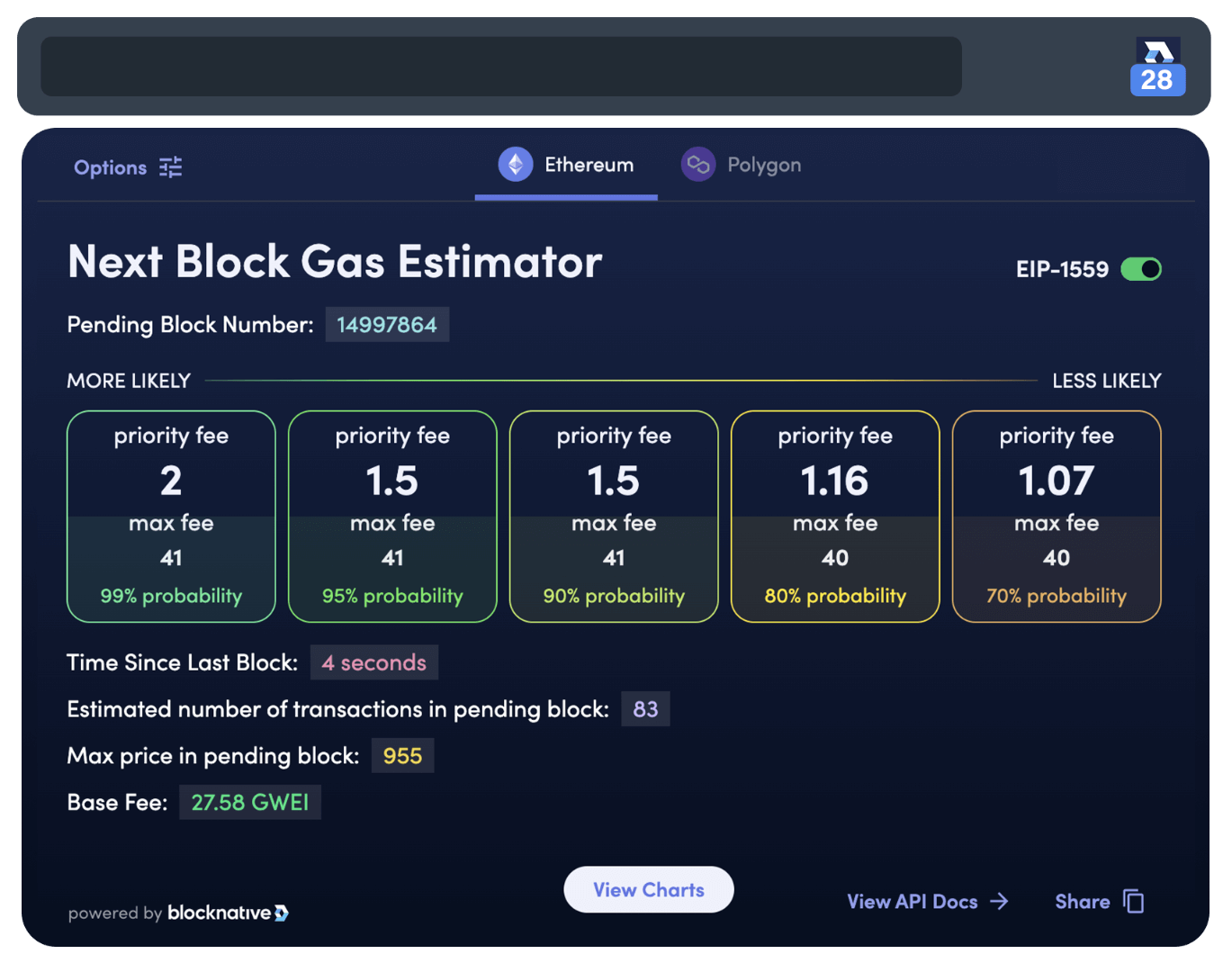 Join the hundreds of projects that depend on Blocknative.


















Web3's Most Accurate Gas Fee Extension
Frequently Asked Questions
Our gas estimator extension offers free updates once every 5 seconds. Commercial Blocknative customers will receive updates once every second. After installing the extension, click on the gear icon ⚙️ in the upper right corner to enter your Blocknative API Key to update your poll rate.
Gas Estimator is powered by our ETH gas API, Gas Platform. By leveraging our real-time global mempool data platform, Gas Platform inspects all public pending Ethereum transactions and predicts the minimum gas price required for next-block confirmation.
Yes, on both Ethereum and Polygon. With full support for legacy and EIP-1559 transactions, our browser extension makes it easy for you to access the most accurate and actionable gas estimations.
Master the mempool today.
Blocknative's proven & powerful enterprise-grade infrastructure makes it easy for builders and traders to work with mempool data.