Deploying Value On-Chain With Gold-Backed NFTs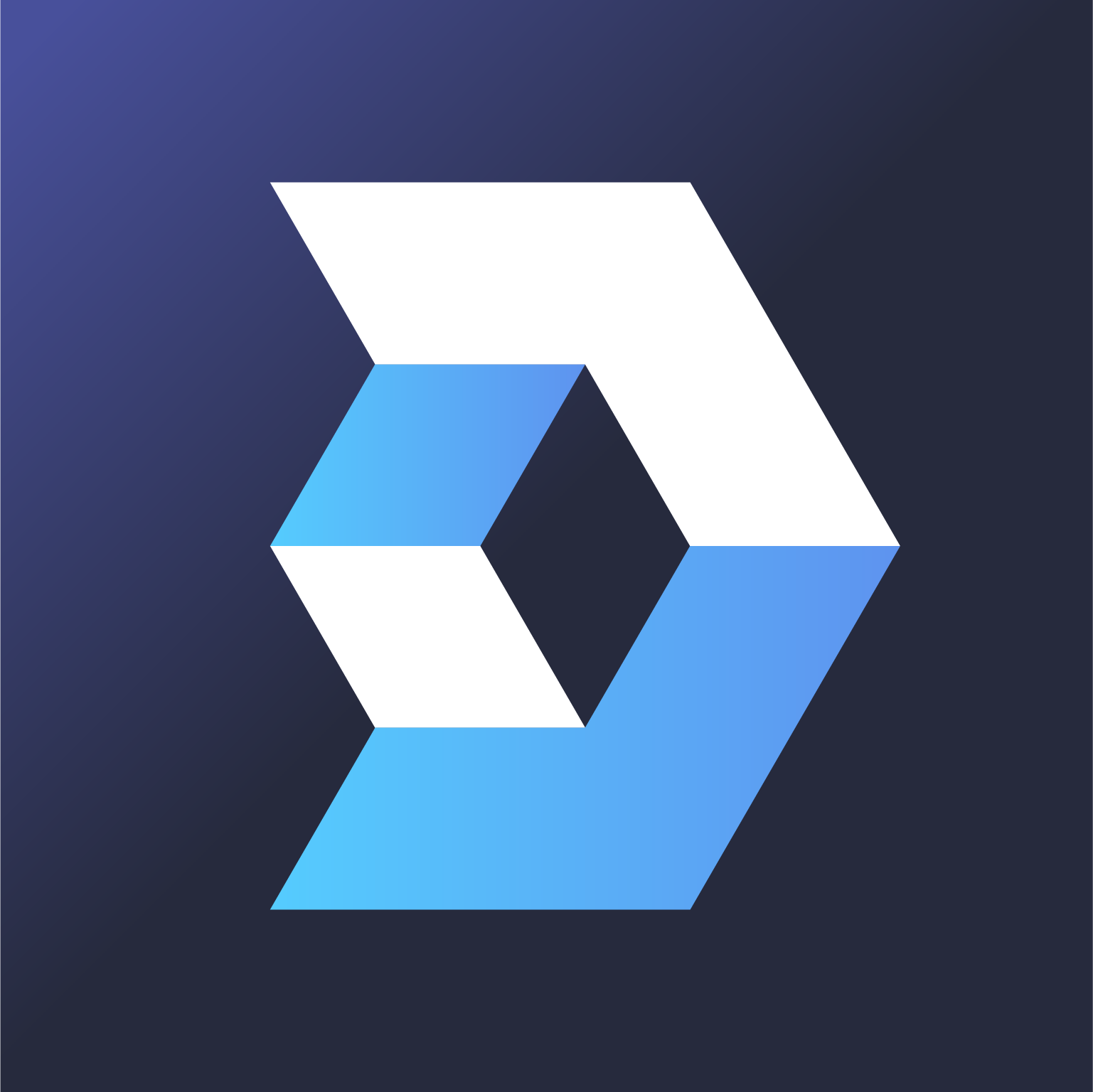 Blocknative
April 15, 2020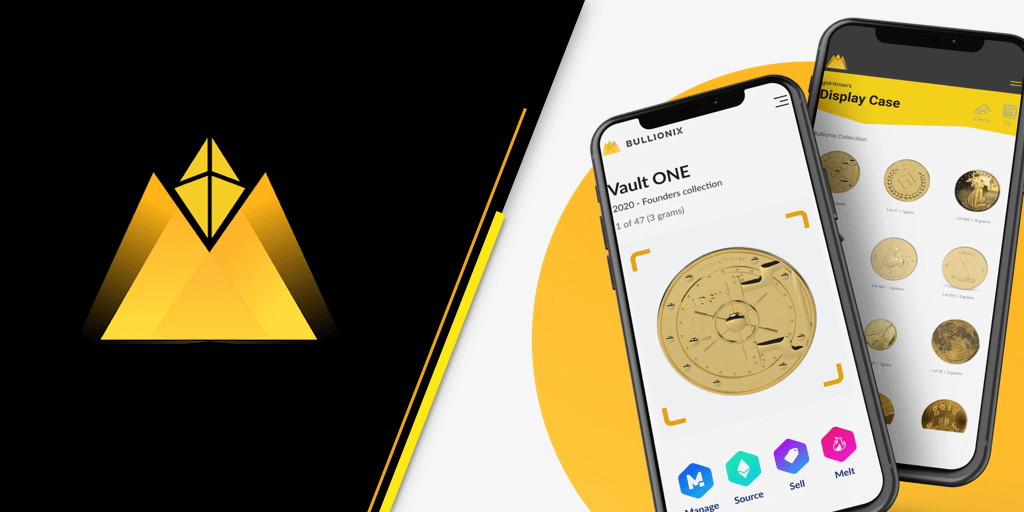 What would coin collecting look like in the digital world?
Jesse Johnson became obsessed with answering this question. And after he co-founded Mintable — a platform that makes it easy to mint and manage NFTs — he set to work to answer that question.
Given his background in NFTs (non-fungible tokens), Jesse wanted to explore the idea of NFTs with intrinsic value. This eventually led to the creation of Bullionix — a decentralized gold mint where anyone can use Digix gold tokens to create NFTs. EachNFT minted on Bullionix has a specific weight of gold staked to it. Bullionix is the first crypto project to combine scarce NFTs with digital gold.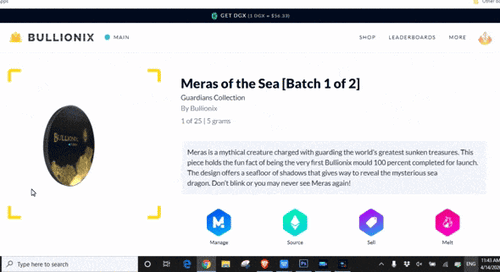 Every Bullionix NFT Comes With a 3d Coin Image
Not only does every Bullionix token have 1 DGX token staked to it, but each NFT also comes with an intricately designed 3d coin image. These interactive objects are a "digitally tangible" representation of the value staked to the NFT.
Bringing Joy to The NFT Experience
When the team began working on Bullionix, they wanted to build a simple front-end experience that made it easy for users to engage with valuable digital collectibles. This required a great deal of effort on the front-end. After the writing the smart contracts, which were funded by a grant from the DigixDAO, Jesse self-funded the rest of the project bringing in a team of talented designers spearheaded by lead developer CoderDan to work on creating a modern front end.
In a departure from most crypto projects, Bullionix decided to integrate with Google as an authentication layer — which enables users to easily link multiple wallets to their account and access their tokens from any device. According to Jesse:
the mobile experience is critical for users. And in creating Bullionix, I wanted our community to be able to easily pull out their phone and show friends and family their collectibles. The NFT makes complex ideas like staking and gold-backed tokens easy for anyone to understand.
The Bullionix team has used the design philosophy of intuition + simplicity = joy to drive the development of their application.
The team is constantly looking for ways to improve the user experience. According to Jesse
After using Blocknative with Mintable, I'll never build another Dapp without it. It's been a pleasure integrating and has dramatically improved our user experience.
With Blocknative, users are able to get transaction monitoring as they mint new gold-backed NFTs. This real-time feedback on the state of their transaction helps to increase confidence and reduce confusion as users create their NFTs.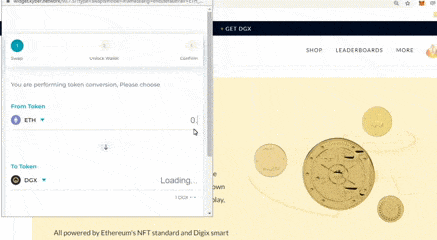 Easily Get DGX Via Kyber
To help make sure that users could easily acquire the DGX tokens necessary to mint their gold-backed NFTS, Bullionix integrated with Kyber. This enables users to access a liquidity pool and swap existing tokens — like ETH or DAI — for Digix without having to leave the Bullionix site.
The team has also put a lot of energy into their display case or NFT viewer. There is a 3D object viewer that allows users to touch, turn, and otherwise interact with their newly minted NFT. Immediately to the collectible's right is the item's name and metadata but also four buttons that act as useful one-push actions:
The Bullionix team has been focused on providing an easy to use end to end platform for users to mint, manage, and trade gold-backed NFTs.
Build a Seamless User Experience
Bullionix has launched with a compelling user experience — combining cutting edge crypto concepts with a simple to use interface. The team at Bullionix has focused on providing users with clear and consistent feedback at every stage along the NFT creation process. This helps to boost confidence and help users feel confident in transacting.
Explore the Bullionix app today to start your journey of collecting gold coins on the Ethereum network and see Blocknative in action.