From Stablecoins to Crypto Dollars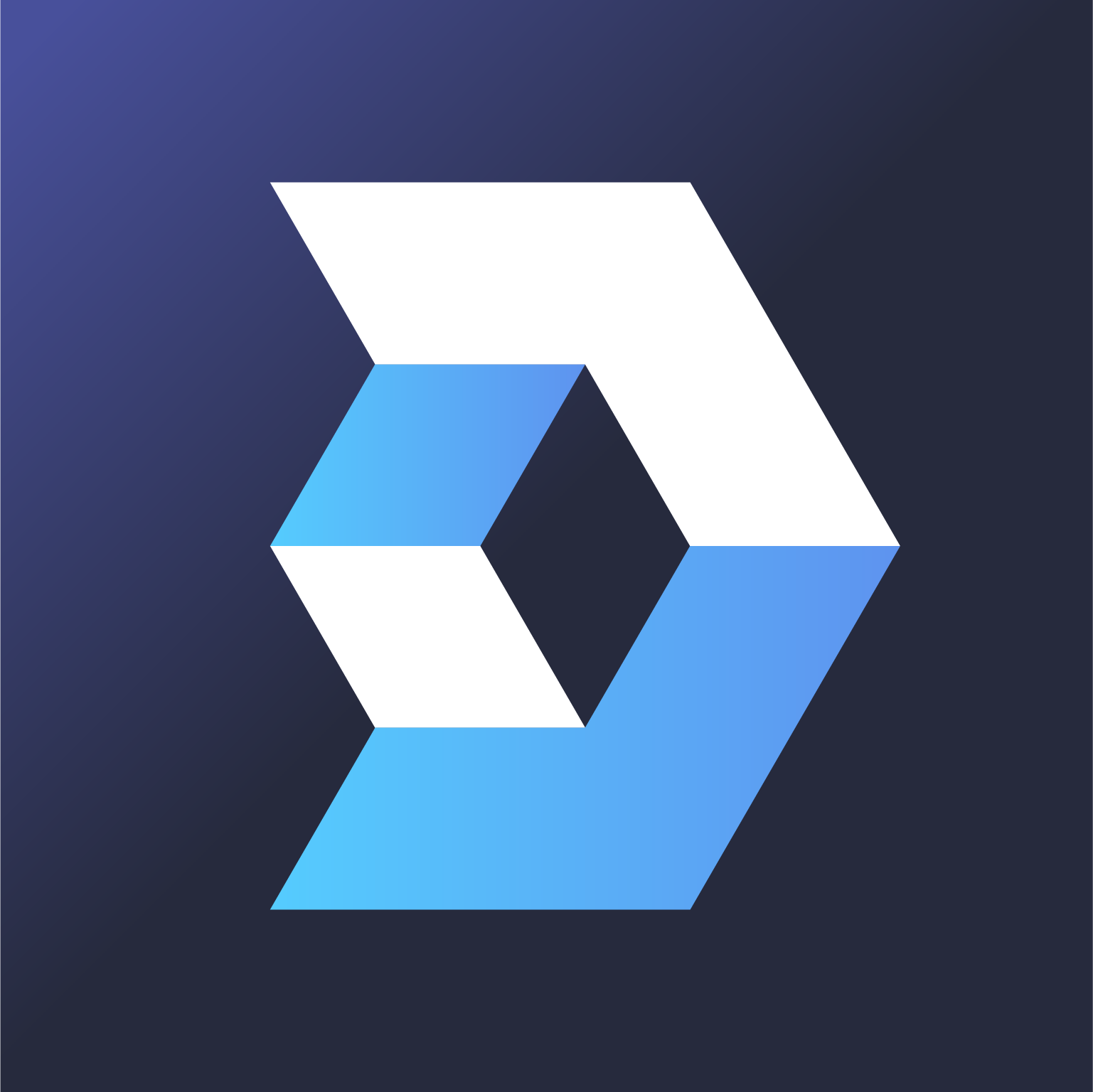 Blocknative
June 4, 2020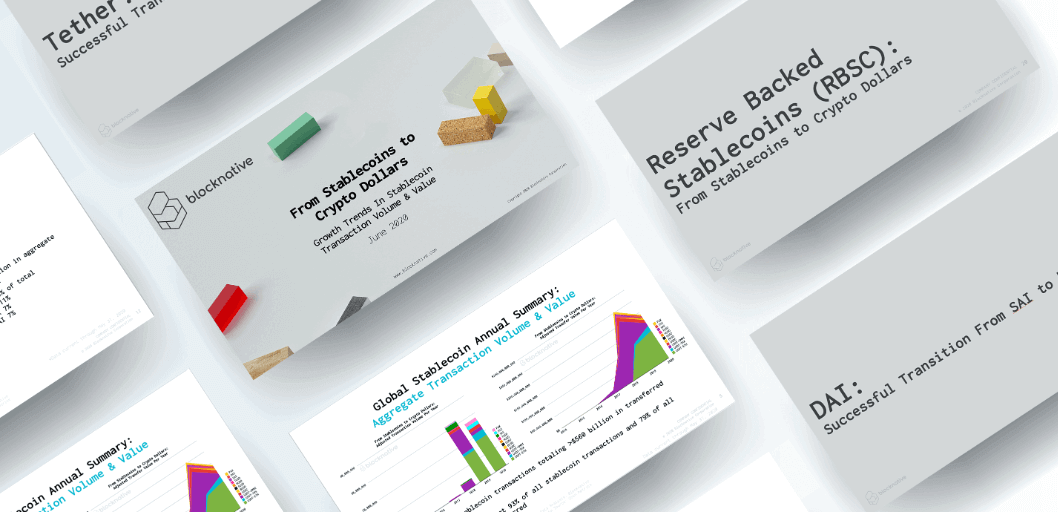 Earlier this year, we asked When One Billion ETH Transactions? And as part of our focus on transaction growth, we began digging into the global stablecoin market — which is now sustaining >$1 billion per day in transaction value.
To better understand the growth of the global stablecoin market, we leveraged data from Coin Metrics to create a new report: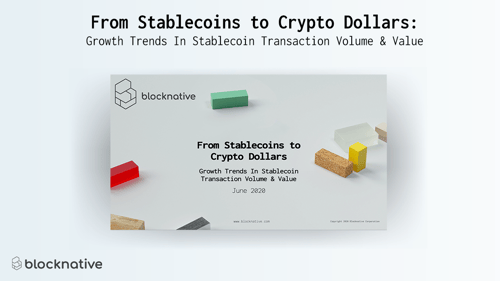 This report details the sustained growth in transaction volumes and aggregate transaction value of the stablecoin industry. We also break out several important trends:
Stablecoins demonstrating sustained growth in transaction volume and value
Each of the past four months have exceeded $1.0 billion in daily aggregate transaction value. May 2020 saw daily average transaction value surpass $1.5 billion.
In 2020, average daily active addresses is >88,000.
Tether's (USDT) successful transition to Ethereum
In January 2019, just 1% of all USDT transaction volume occurred on Ethereum.

In May 2020, 88% of all USDT transaction volume – and 77% of all USDT transaction value – occurred on Ethereum.

For context, USDT-ETH accounts for 16.3% of all Ethereum transactions in 2020.
DAI's successful transition from SAI
In 2019, Maker averaged $775MM in monthly volume, almost entirely via SAI.

In 2020, Maker is averaging $1,642MM (+189%) in monthly volume, almost entirely via DAI.
Reserve-Backed Stablecoins (RBSC) transformation into Crypto Dollars
RBSCs include USDC, BUSD, GUSD, HUSD, TUSD, and PAX.

With a 6-month transaction CMGR of 32%, RBSC's

are the fastest-growing category of stablecoins.

RBSCs are becoming Crypto Dollars powering a new platform for global commerce.
How To Monitor Stablecoins in Real-Time:
If you care about stablecoins and transaction volume, you can set up a real-time data feed to monitor Blocknative is the easy way to work with mempool data. We operate infrastructure to monitor the Ethereum and Bitcoin mempools, making it simple for you to see every transaction state change.
Set up a data feed in ~5 minutes:
Create a free Blocknative account
Add an API Key
Associate a Webhook
Add the ERC20 Smart Contract Address
Boom. A live mempool data feed. 🥳
Popular Smart Contract Addresses:
USDT-ETH: 0xdAC17F958D2ee523a2206206994597C13D831ec7

USDC: 0xA0b86991c6218b36c1d19D4a2e9Eb0cE3606eB48

BUSD: 0x4fabb145d64652a948d72533023f6e7a623c7c53

GUSD: 0x056Fd409E1d7A124BD7017459dFEa2F387b6d5Cd

HUSD: 0xdf574c24545e5ffecb9a659c229253d4111d87e1
TUSD: 0x0000000000085d4780B73119b644AE5ecd22b376

SAI: 0x89d24a6b4ccb1b6faa2625fe562bdd9a23260359

DAI: 0x6b175474e89094c44da98b954eedeac495271d0f

PAX: 0x8E870D67F660D95d5be530380D0eC0bd388289E1