Blockchain Events Before They Happen
Streaming mempool data made easy.
Build real-time transaction event streams with Mempool Explorer. Fast, flexible, and easy-to-integrate with your projects and trading strategies.
Gain an edge on Ethereum, xDai, and Binance today.
Join the hundreds of projects that depend on Blocknative.
Global mempool events as they happen.
Captured & filtered how you want.
Our Mempool Explorer™ is the easiest way to work with mempool data. Mempool Explorer helps exchanges, protocols, wallets, and traders monitor and act on transactions in real-time. So that you and your team can remain focused on delivering reliable, resilient, predictable transaction experiences.
All the mempool data you need.
Every second, our Platform captures thousands of data points describing in-flight Ethereum and Binance events. All captured and normalized in a unified, always-on data stream. This provides instant access to every transaction state change, error, & anomaly.


Filtered exactly how you want it.
Subscribe to any wallet or smart contract address – on mainnet or major testnets. Add ABIs to decode transaction inputs on-the-fly. Then create and combine powerful filters with boolean operators. And get real-time feedback along the way.
Delivered where it needs to be.
Push to production with a single click. Quickly integrate live data streams via native support for webhooks and websockets. Building dynamic blockchain experiences and trading strategies has never been faster – or easier.
Go hands-on with Mempool Explorer by starting with pre-made mempool streams or combine subscriptions and filters to get the exact data you need.
Start for free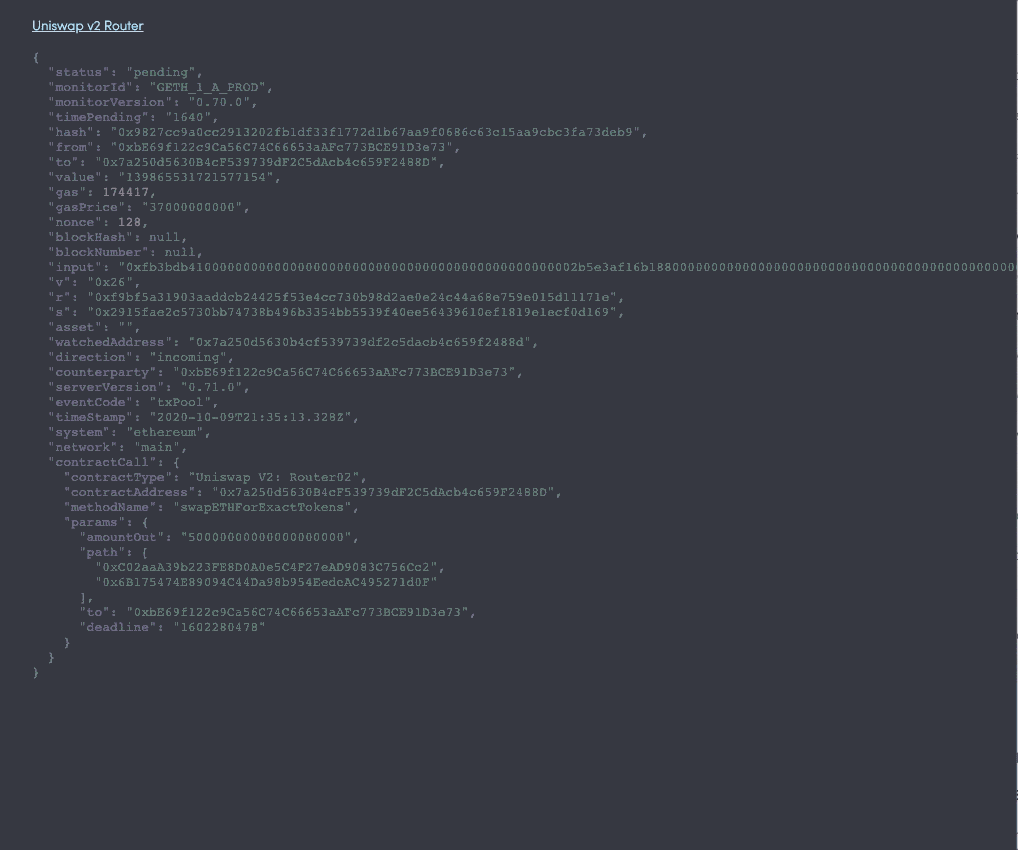 Connect with us.
Build with us.
We love to connect with teams who are building with Blocknative. Tell us about your team and what you would like to learn. We will connect you with the right team member.