Lessons Learned: The Role of Community in a Successful Dapp Launch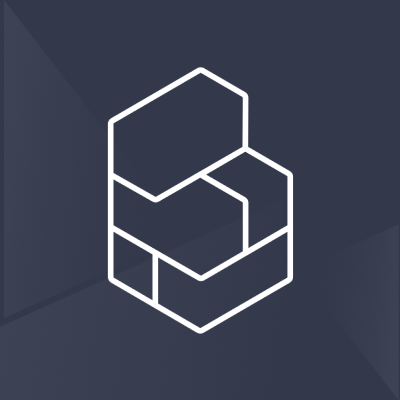 Blocknative
August 7, 2019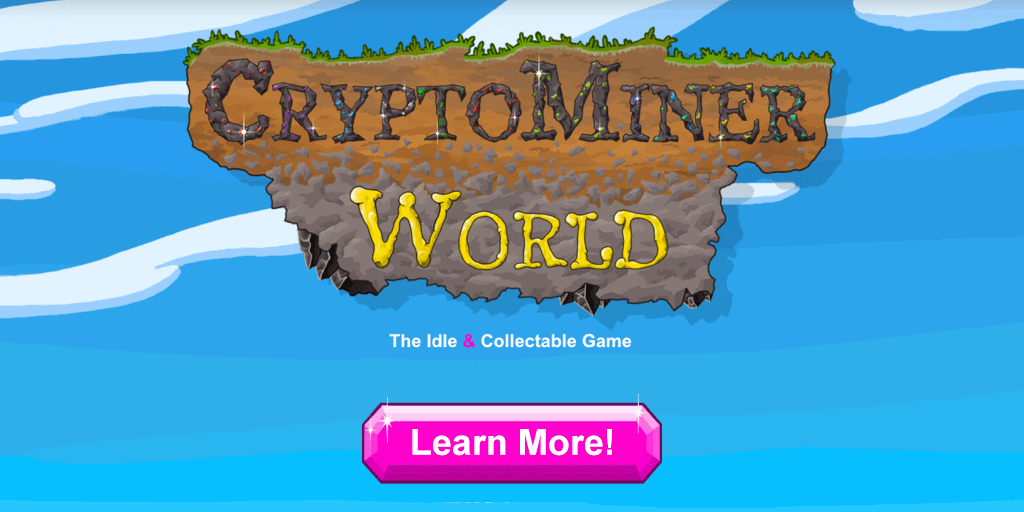 CryptoMiner World is a crypto-collectible game where players can dig up crypto treasures from beneath a virtual landscape. Players find tradable in-game assets like silver, gold, gems, and more. Hidden throughout the world are keys to rare chests that contain anywhere from 10 to 2,000 ETH. Yes, that's more than $400,000!
In many ways, CryptoMiner World is a next-generation blockchain game.
John Butler (a.k.a. Amethyst), the founder Sophophilia Studios, the studio behind CryptoMiner World, invested heavily in building his community in parallel to developing the game. He spends hours each day engaging with the community, answering questions, and revising the game experience based on real-world feedback. As a result, John and his team relentlessly focus on combining ease-of-use with enticing game mechanics.
We designed CryptoMiner World to have staying power. We want our players to have fun and stay engaged for years, not weeks.
John told us that a core part of building community is helping users get onboard and playing successfully. To help users better understand what was happening when working with the on-chain elements of the game, the team at CryptoMiner World started to build their own notification infrastructure. But, ahead of the launch, John was introduced to Blocknative:
We were only weeks away from the launch and I was concerned that it might be too late to integrate. But Assist.js turned out to be so simple that we ended up integrating everything before launch. It covered all of our target use cases and much more.
CryptoMiner World integrated all of the capabilities of Assist.js, including onboarding support and transaction notifications. Replacing their existing notification code even helped the team to clean up their transaction codebase.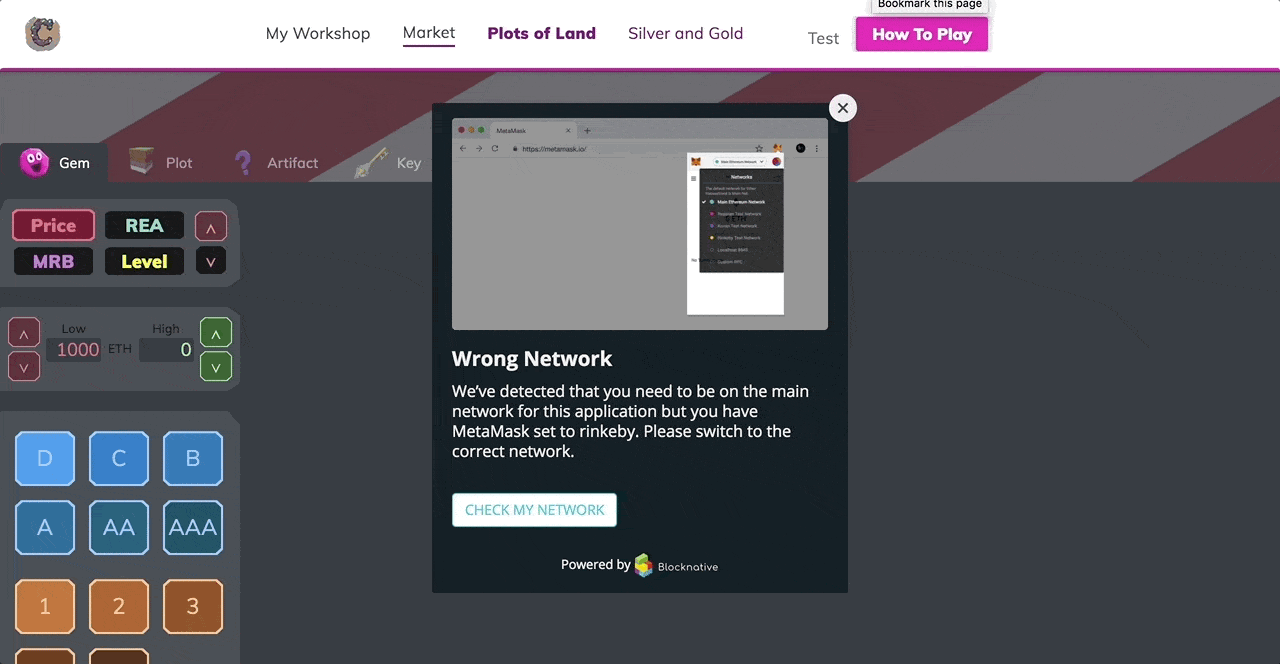 Blocknative's Wallet Check capability helps users select the correct network.
At launch, the community that John had carefully built showed up to support the game – to the tune of several hundred transactions per minute at the peak.
And this, of course, is just the start. The next step in the journey involves the launch of new gems, including the recent release of Special Country Gems. These help players speed up mining times and improve the chances of finding keys to rare chests.
We asked John for any advice he could give to others building blockchain-based games:
The key is building an authentic community. And one of the best things you can provide that community is real-time feedback whenever and wherever they engage. This is why we are excited to be working with Blocknative.
While the game is off to an impressive start, we're looking forward to learning more as the long- term game design continues to drive community engagement. We invite you to explore CryptoMiner World to find some genuine crypto treasures and see Blocknative Assist in action along the way.
Are you launching a Dapp? Do you want to maximize user engagement?
Blocknative is the notification framework for Dapps and wallets. With Assist.js, you can give your users real-time updates on blockchain transactions — which boosts confidence, increases engagement, and improves retention.
Click below to schedule a demo. Or join our Discord server to connect with our team and learn more about how Blocknative can help.