How Eidoo Makes DeFi Accessible To The Masses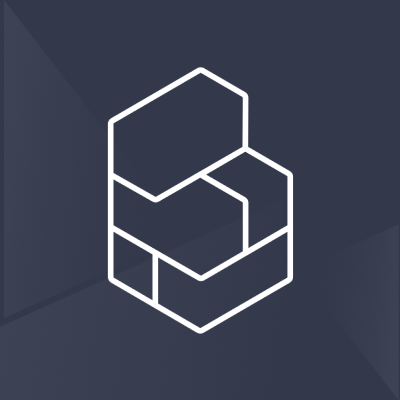 Blocknative
December 3, 2019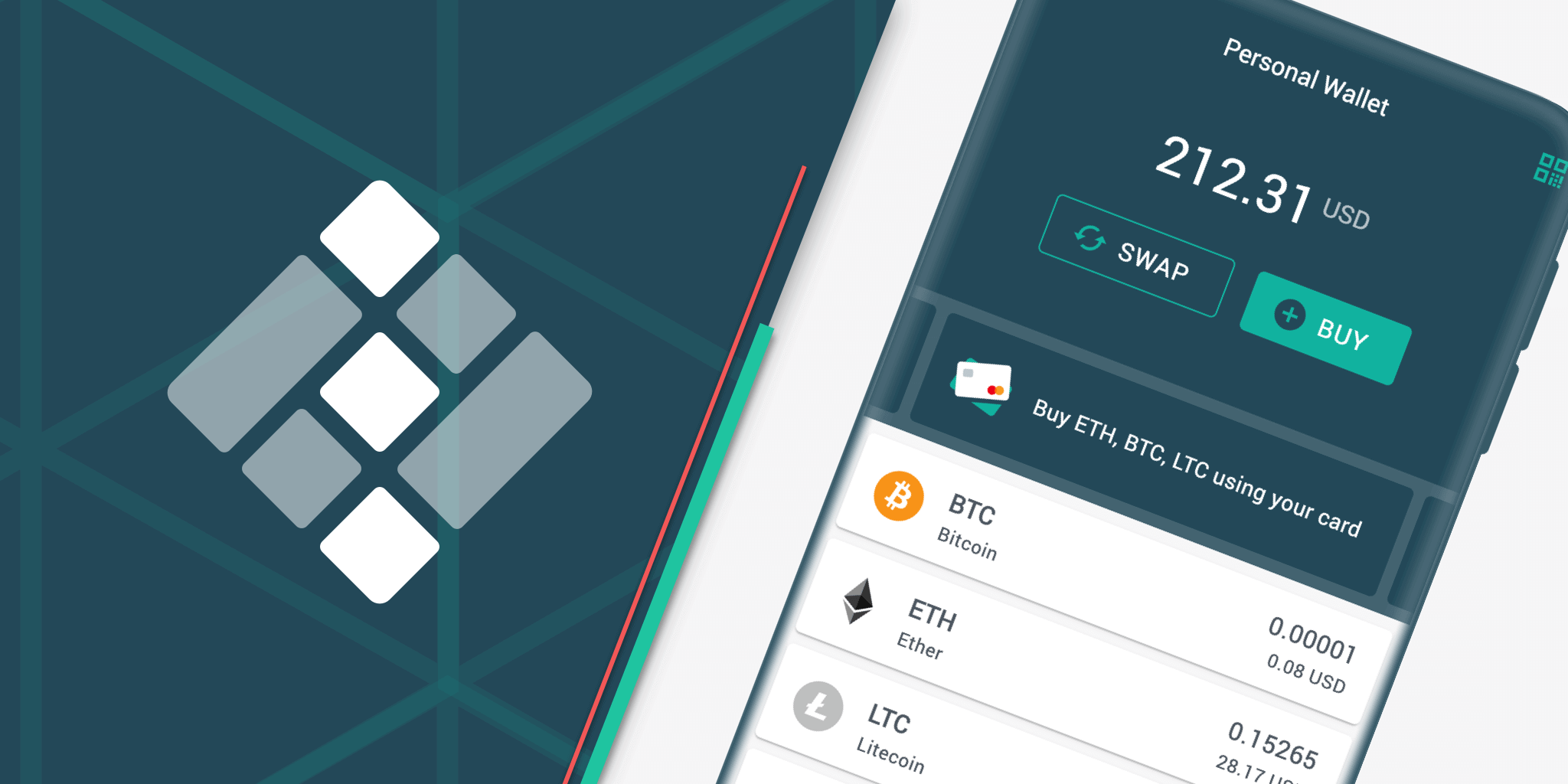 Eidoo — a leading European multi-currency wallet and hybrid exchange — will soon be among the first projects from the ICO wave to successfully ship every feature proposed in their white paper. 🤯
So what is next for Eidoo? Where will Eidoo invest its energy after they have met their original product milestones? Following the trend of DeFi projects focusing on usability, Eidoo has partnered with Blocknative to deploy real-time transaction notifications. Read on to learn about what Eidoo has built and how it plans to leverage notifications to improve DeFi accessibility.
A DeFi Wallet For The Masses
Eidoo is building a one-stop-shop for consumers to manage assets, invest, and make a profit in the blockchain economy. After completing their ICO in August of 2017, Eidoo set to work building a multi-asset non-custodial wallet. Since launching the wallet, the team at Eidoo has been rapidly adding features.
Eidoo's hybrid exchange supports Ethereum, Bitcoin, Litecoin, and every ERC-20 token — with more tokens coming soon. Like many wallets, Eidoo's exchange is powered by smart contracts, enabling the trading of ETH and ERC-20 tokens through atomic swaps. Eidoo even enables users to participate in ICO's through its Crowd platform.
Eidoo is a great example of the DeFi gateway trend. Their DeFi Exchange easily enables wallet users to take advantage of several decentralized protocols without having to leave the wallet. With just a few clicks users can use:
Compound — Eidoo users can now take advantage of the Compound lending protocol. It allows them to lend tokens and earn interest in the process.
Fulcrum — Eidoo users can now take advantage of the Fulcrum to enter into short/leveraged positions.
TokenSets — Eidoo users can now take advantage of TokenSets to take advantage of automated trading strategies. There are six different Sets which execute different strategies based upon how users feel about market conditions.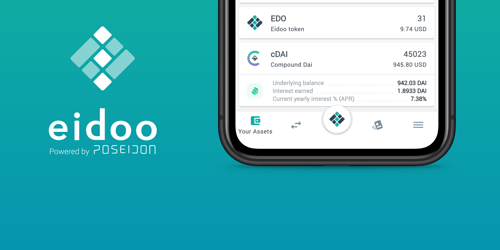 Eidoo is just getting started adding in new protocols (like Multi Collateral Dai) and new features (like a staking program) to enable users to benefit from DeFi tokens. They will soon be launching the EidooPAY Debit Card — think of it as the Apple Pay for crypto. Soon European users will be able to use their cryptocurrency within traditional finance payment rails.
Eidoo's features have driven impressive usage — with tens of thousands of monthly active users. But does the complexity of Eidoo risk overwhelming users?
Driving Eidoo's Engagement With Real-Time Notification
As the Eidoo team had a line of sight to all of the functionality planned in the whitepaper, they began looking towards ways to help users navigate the breadth of features they had shipped.
According to Eidoo's CMO, Jelena Keatley, "it is crucial to be proactive about informing users about what is going on with their accounts. Notifications are a key building block for making the vast and varied world of DeFi usable. Our initial tests with alerts had a very positive response from users."
Eidoo began testing notifications inside of their platform and received encouraging feedback from its community. But as they looked to scale notifications, the team realized how challenging the problem is. According to Emiliano Bonassi, the VP of Engineering at Eidoo,
User engagement is one of the key measures of success for an app, especially for a multi-platform wallet. Push notifications are a major marketing strategy to boost your mobile app engagement. But in Web3 they are technically difficult to implement — and most teams have to focus on the core business and rely on competent partners. That's why we chose Blocknative as a Notification as a Service provider. It does its job, perfectly!
The team at Eidoo was searching for a solution to drive real-time transaction notifications. And as luck would have it — Devcon brought Eidoo and Blocknative together. Matt Cutler, co-founder and CEO of Blocknative, was speaking at the Offdevcon DeFi Dinner. And Matt happened to be seated with Thomas Bertani, a director at Eidoo. During the dinner, Matt and Thomas began planning their collaboration. And shortly after Devcon, Eidoo began integrating the Notify API.
"The integration process was easier than expected; it took just a day or two. And I was excited about how collaborative the Blocknative team is — they are very open to adapting their product based upon customer feedback," said Emiliano. As a team with a high shipping cadence, Eidoo was excited to deploy the Notify API ahead of schedule.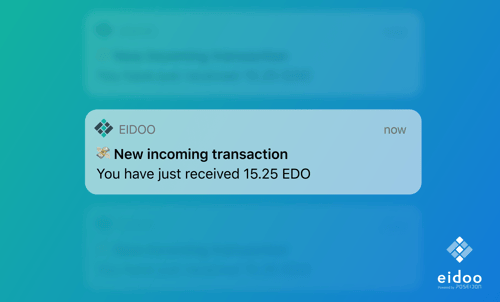 With Blocknative's Notify API live, the Eidoo team has set to work testing additional ways to integrate notifications into their UX. The Eidoo community has been excited about initial improvements — like push notifications for incoming transactions. According to Jelena:
at their most basic, notifications provide users with confirmation about the actions that they are taking inside of Eidoo. Since they are highly contextual, these notifications can increase trust and help users transact with confidence. We are excited to have Blocknative as a partner, and to begin testing a range of notifications as part of our mission to build the best DeFi experience.
Blocknative is excited to be part of Eidoo's mission to create the easiest to use DeFi wallet. Thoughtful messaging, driven by real-time transaction updates, can help increase user confidence and build trust.
How To Add Transaction Notifications To Your Dapp
Blocknative builds tools that make it easy for developers to improve blockchain usability. Notify — the framework for real-time transaction notifications — is available via an API, SDK, or robust JavaScript library. And Onboard — our open-source solution to help users get started with Web3 — is available as a JavaScript library.